Add to my wishlist
Vous devez avoir un compte pour pouvoir utiliser cette fonctionnalité.
Connexion
Inscription
Boards, desks & accessories
Write and draw while having fun !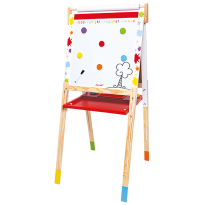 Does your child love to draw and write? Offer your child something to feed their passion: age-appropriate boards and desks! This furniture is not only beautiful and the perfect finishing touch to your child's bedroom decor, it will also be of great use to children, who will enjoy using it while they create. These children's desks and boards are complemented by essential, unique accessories! The desks and boards are modular and can be adapted to suit the child's age.