Add to my wishlist
Vous devez avoir un compte pour pouvoir utiliser cette fonctionnalité.
Connexion
Inscription
Games & Family Games
Share happy moments !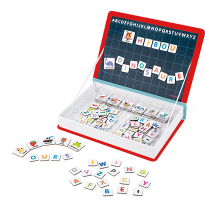 Janod has developed a wide range of board games accessible to children aged 2 years and up. Speed games, memory games, strategy games, association games, racing games, games of skill... there's something for everyone! Janod not only revisits classic games like War and Happy Families, but also creates exciting original games! Games are essential for helping children learn a great many things, such as following rules, and will also let you enjoy lots of laughter as a family.